For example - my source document is a flat file comprised of USERID, FNAME, LNAME - one row per person.  I have an additional flat file comprised of USER_ID, PHONE_TYPE, PHONE_NUMBER - there can be multiple lines per person.  For my output file I want to have USER_ID, FNAME, LNAME, HOME_PHONE, MOBILE_PHONE - one row per person.
I have my process set up to split the phone number source file and load it in a document cache:
The script functions look for a specific PHONE_TYPE value for loading in the appropriate destination field: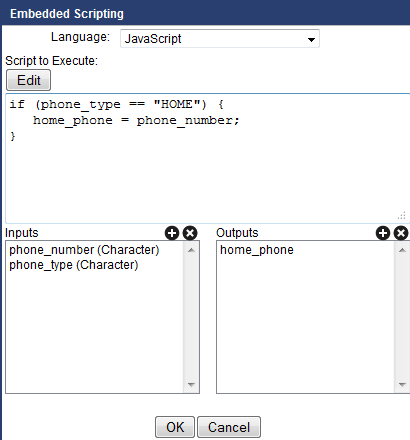 What I wind up with in my destination file is one row for each row in the many-to-one phone number file.  What do I need to do to iterate over the records in the document cache without creating a new destination record for each match?
Thanks!